MMS Plus
Send multimedia messages to mobile phones with unlimited text, images, video, links and file attachments.
MMS Plus is a new exciting mobile marketing service that allows you to send multimedia messages with unlimited text, internet links and multimedia content to mobile phones.
It is a highly targeted communication solution that offers high ROI and can be used to market with success any product or service. It combines the usability of newsletters with the advantages of SMS.
Multimedia Messages are compatible with any mobile device that can browse content on the Internet. All smart phones are supported ofcourse
Compatible Content:
Unlimited text with HTML formating and Internet links
Images
Video/Sound Streaming
PDF, Office Files (.doc .ppt .xls)
Social Media buttons (Facebook, Twitter, Linkedin, Youtube
Click to Call Functionality
Unsubscribe functionality
Example of an mms+ message

Never before - mobile marketing communication hasn't been more integrated


Getting Started with WebSMS:
Register for free and create your account in Yuniverse.
Log in and Upload your Contacts.
Buy Credits.
Prepare and send your MMS Plus Campaign .
Receive delivery reports for every MMS attempted.
MMS Plus will enable you to:
Communicate easily with thousands of people using rich content without 160 characters restriction.
Import and validate your contact lists.
Organize your contacts in groups using the provided phonebook.
Schedule your campaigns for future deliver.
Create Personalized MMS Plus campaigns for better results and higher ROI.
Automatically clean contacts database if message has been attempted before and it was not delivered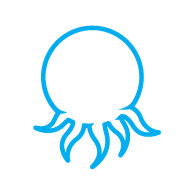 Octapush New Messaging Platform
Discover our newest Platform and combine SMS Marketing with Viber Campaigns, attractive Landing Pages & a complete Online Booking System. Learn more at messaging.yuboto.com